TOUCH THE SKY
CLIMBING | ADVENTURE | STEWARDSHIP
TOUCH THE SKY provides outdoor climbing opportunities for youth in Bozeman and beyond, fostering personal growth, leadership, and teamwork through the problem-solving nature of climbing.
We introduce kids and teens to the mental and physical joys of rock climbing in safe, fun, inspiring environments. And with every trip to the great outdoors, Touch the Sky shares the importance of appreciation and stewardship of the environment with the next generation of climbers, trailblazers, and world-changers.
Youth Rock Climbing Camps
We bring young climbers to iconic sport and bouldering crags across the country for week-long rock climbing excursions. Touch the Sky will take kids and teens ages 9-18 on a variety of outdoor sport climbing and bouldering trips in summer 2018, ranging from four-day camps to ten-day camps. Each climbing and camping trip is designed to help youth push their limits as rock climbers while learning safe and responsible techniques for climbing and bouldering — and making incredible memories.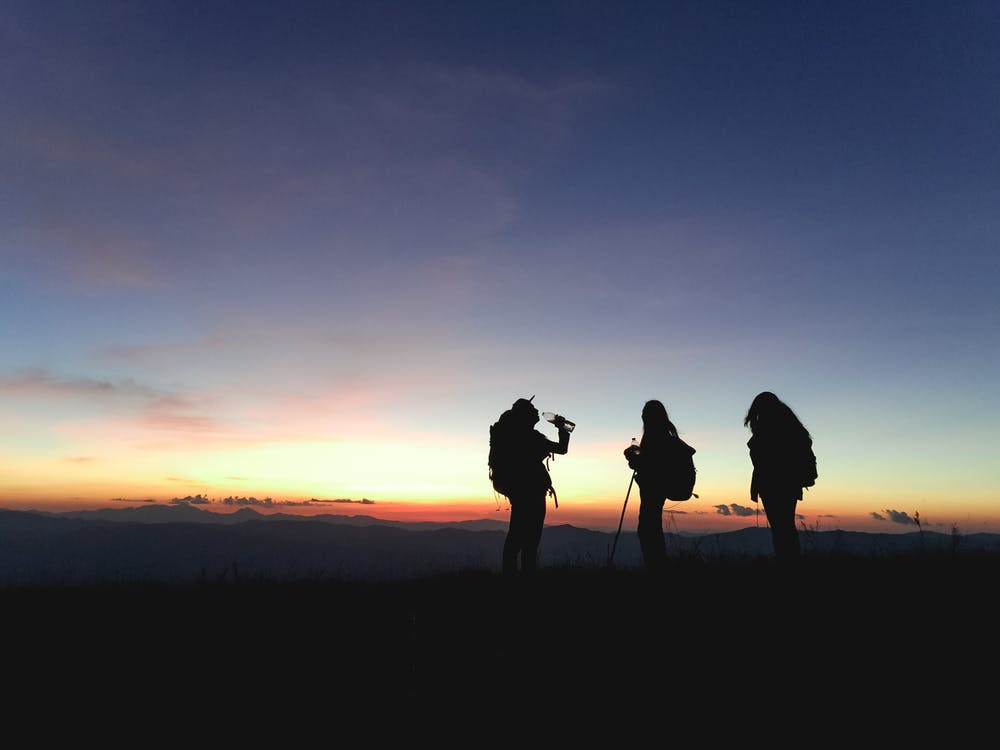 Bozeman Rock Climbing Daytrips
Bozeman, Montana is surrounded by outcroppings of limestone, sandstone, gneiss, and granite just waiting to be explored. Touch the Sky offers single-day and week-long outdoor youth rock climbing camps in the Bozeman area for teens from ages 10-15. These camps are for young climbers of widely varied toproping and bouldering abilities — whether seasoned Bozeman Climbing Team veterans, or afterschool program participants looking for an outdoor rock climbing adventure.
Guides and Staff
Climbing is more accessible than ever before, but great rock climbing mentors are hard to find. We love climbing, and we love sharing it. As mentors we take personal responsibility for passing on the lessons we've learned over the years.
All our guides are certified, ensuring maximum safety while rock climbing. Each guide is current in their First Aid and CPR certifications; in addition, some guides hold EMT or Wilderness First Responder certifications.
We work with youth who have already experienced climbing in the gym and want to further their strength and skills outside, as well as those who are just getting started in the world of rock climbing.
In a mentorship role, we help our youth climbers realize their potential while same time preventing mistakes and mishaps.
Our Philosophy
We believe every young climber deserves the opportunity to grow as an athlete while experiencing the great outdoors. Through climbing mentorship with an emphasis on safety, personal growth, and environmental stewardship, we aren't just creating amazing climbers; we're investing in the next generation of outdoor leaders.
What to Expect
We have trips for everyone. Touch the Sky aims to meet young climbers where they are, in skill and experience, and help them achieve their personal next level.
Our youth and teen rock climbing camps, based out of Bozeman, are designed for a wide range of skills and experience. Ideally, climbers participating in Bozeman rock climbing camps will feel comfortable top-roping a 5.9. For some week-long trips, it's advantageous to be able to lead 5.11 or higher. These trips are intended for youth rock climbers who already have dedicated gym climbing experience.
We offer week-long youth camping trips for bouldering and sport climbing, one-day outdoor rock climbing outings from Bozeman, and everything in between. See our Frequently Asked Questions page for more details.